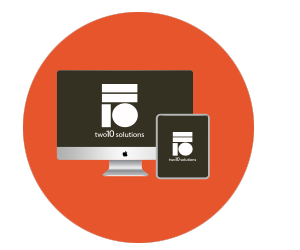 Get your business online for only £850
Get your business online today
I can help you get your online presence sorted out with a website that is built to generate leads for you business.
I pride myself on being affordable to fellow small business owners, while also offering a top-quality product and service.
I'm also a big believer in being transparent. There's nothing more annoying than a deal that offers the world, and then throws up loads of fine-print.
On this page, I outline exactly what the advertised price includes, and doesn't include. If anything is not clear, just email me and I'll clarify any confusion and update the FAQ below.
Branding and planning consultation
01

A Skype call or phonecall to discuss your website and marketing needs

02

Email consultation if that's what you prefer
Responsive WordPress website
01

Built using the WordPress CMS – you remain in control of your website

02

Works on desktops, tablets and phones

03

Not technical? No problem, I include documentation to help you get the most out of your website
01

Your website needs to represent your brand, with a look and feel that matches your vision for your business.

02

If you have existing brand guidelines, or just a logo (or business name), I will work with what you have and create you a unique site
01

SEO is ensuring that your website is seen by search engines, such as Google

02

I optimise your site so that it has a fighting chance of rising to the top
01

Links to your social media networks and communities

02

Share buttons on your blog pages to help spread the word about your content marketing
01

If you're serious about using your website to generate income, you'll need to keep an eye on how it's performing

02

I add Google Analytics code to your site, and help you get started on how to use it
Website Maintenance (3 months included, normally £25 per month)
01

Site backups – if the worst happens, it's a minor blip, not a major catastophe

02

Site security – keep out hackers and other nasties

03

Plugin updates – I'll run any updates in the backend of your site, and troubleshoot any issues that arise
Website Marketing Report
In addition to all the standard features above, I will also provide a marketing blueprint to help you get a proper return from your website.
A website can be the best marketing tool you have at your disposal, if you know how to use it properly.
Unfortunately, simply building a site doesn't guarantee more sales and business. And it can be difficult to work out how and where to allocate your marketing time and budget. That's why I include a marketing blueprint report with all my site builds, to give you a strong and clear starting point.
The marketing report includes information on the following marketing activities:
SEO Optimisation
Paid Advertising
Social Media
Email Marketing
Content Marketing
This report isn't a course or magic bullet. It's a blueprint to help you get started. Included are links to resources to help you get started if you prefer the DIY approach. On the other hand, if you have a marketing budget to spend, I point you in the direction of the safe hands of trusted suppliers in my network.
Bonuses
If you really want to make the best impression possible, you need a consistent brand presence across all your marketing channels. I really want you to succeed with your online ventures, and so to keep you looking professional and consistent, I'm offering the following extra design bonuses as part of this offer:
Banner headings for 3 social media channels (eg, Facebook, Twitter and Google+)
Newsletter template design in Mailchimp
Normally I would charge £250 for a design bundle incorporating all of the above, but I'm going to throw it in free of charge with your website design.
Secure your new website with extra design bonuses >>
Frequently Asked Questions
No, this price is for web design and development only. I have a brilliant copywriter partner I can put you in touch with, to make sure your entire web presence is polished, SEO friendly, and starts off on the right foot for your business.
Unfortunately not. ECommerce sites require more work, plugins and management.
We can still work together though! Get in touch and we can discuss your needs.
ECommerce addons start from £500
If you need extras like a client area or user login, I am happy to provide this for you. It will attract an additional fee, which we can discuss at the quoting stage.
Absolutely! Logo design is an extra cost, and prices start from £250.
Of course! If you're not happy with how your current site looks or performs, it's probably time for a refresh. I can definitely help you out with that.
No, I don't offer hosting. I will help you navigate the maze of hosting, and help you make an informed choice.