Welcome  to the Inspirational Robots Project
This is kind of a weird landing page, I suppose. Sorry about that. You're probably thinking to yourself: 'What's with the body-building robot'?
Good question. In fact, it's such a good question, that I'm not sure even I have the answer. Maybe a bit of background will help us both figure it out.
I run a small graphic design business (insider tip: you're on the site right now). Recently, I was invited to submit some promotional material for a goodie bag. You may have even ended up here as a direct result of that goodie bag and if so – thanks for taking the time to check it out! (And thanks Kate Toon for letting me get involved.)
With no real idea of what I was going to do, I got in touch with Steven from Renegade Promotions, who specialises in coming up with quirky ideas for promotional marketing material. At his suggestion, I decided to  create page of stickers, a blank slate that I could design with anything at all that I wanted.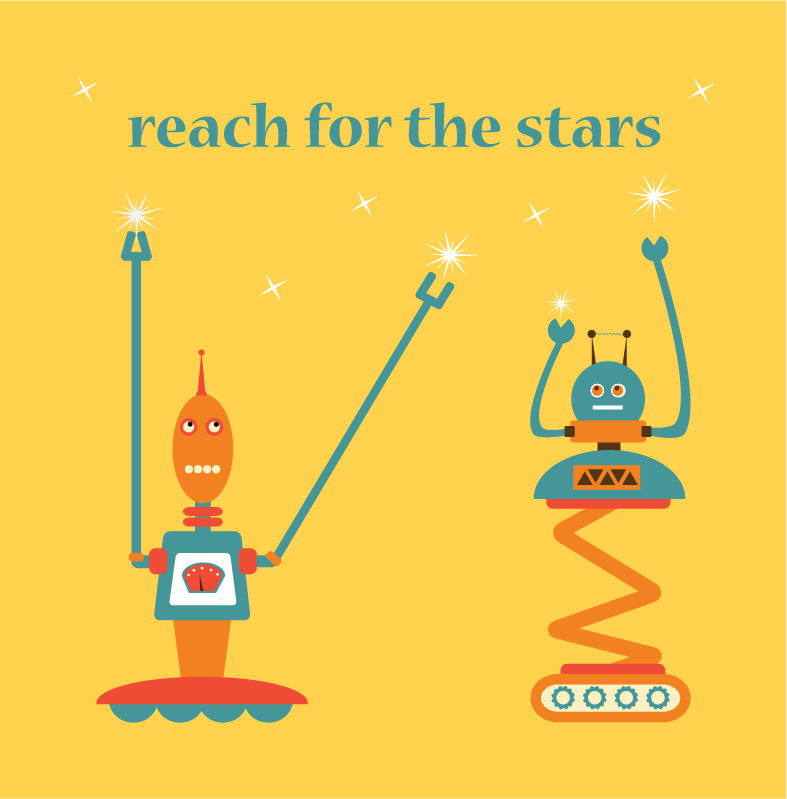 Now, don't get me wrong – I love working on client projects. If you're in the creative services business, though, you'll understand the giddy freedom of working on something by yourself, for yourself, with no creative limits.
(Of course, that can just be a licence to produce self-indulgent rubbish.)
When I sat down to come up with some ideas, I had no idea what I was going to do. I tried a bit of this, a bit of that, and over the course of a couple of evenings, the idea for Inspirational Robots started to take form.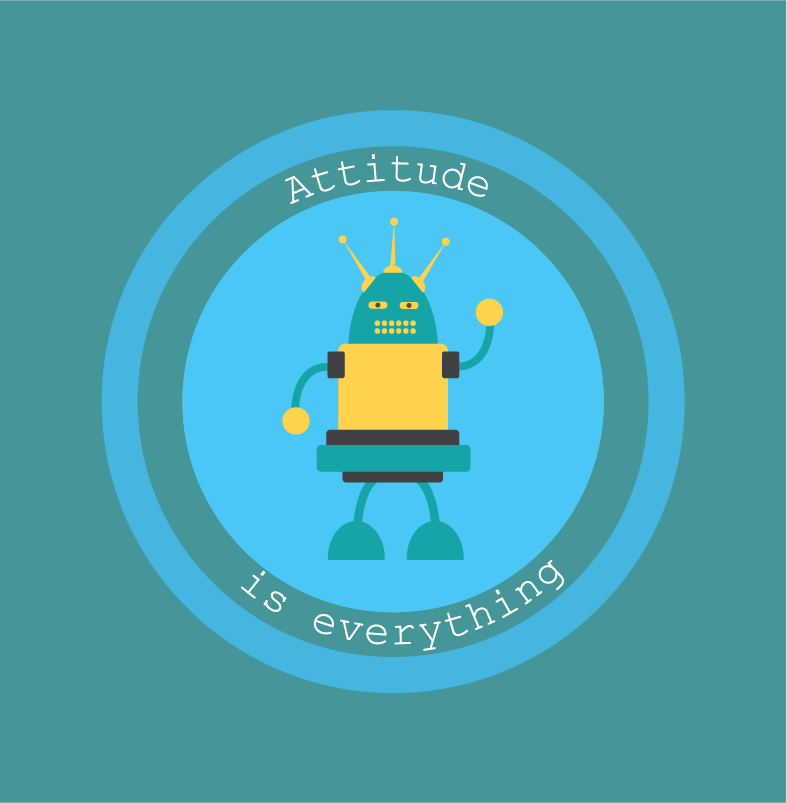 Yes, the premise is pretty much how you're probably imagining it.
I took a short inspirational phrase, and came up with a robot character to express the phrase. They almost draw themselves really, and it's a lot of fun seeing how they're going to turn out.
As a self-employed freelancer, I suppose the thinking behind some of them draws on my own working lifestyle, and the themes are sort of linked to the small business owner.
This determined  older lady turned out to be one of my favourites. Even though I know she's made up (insider tip: I made her up), I still love her and her gritty determination, taking the internet by storm at her age!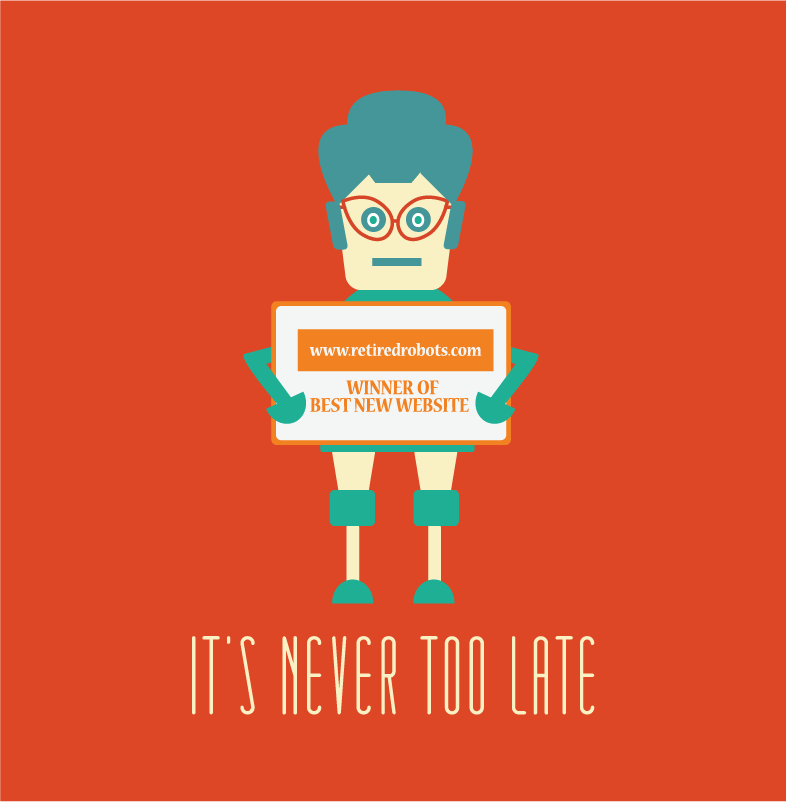 Would you like to get involved?
I'm a big believer in trying to have some sort of personal project going on – especially if your work is being creative for other people. Saying that, it's been a long time since I've had a personal project of my own going on (and they're usually photography-related anyway).
I'm going to keep creating these characters, mainly for my own amusement, but hopefully some of you out there will get a giggle from them.
So, if you feel like it, pass on a phrase that you like, and I'll turn it into an Inspirational Robot (they're sometimes a bit cynical or grumpy, so don't expect this to get too literal). I guess it works best with short phrases, but that doesn't have to be a deal breaker.
I'll also drop you a line when new robots are up, if you fancy being kept in the loop.
Thanks for dropping by!
If you're feeling nosy, and want to take a look at what I do with my clients, you can find my portfolio of work here.